Špricaj in zajemaj - peskovnik in vodna igrača za otroke
[category]

Špricaj in zajemaj - peskovnik in vodna igrača za otroke
Špricaj in zajemaj je peskovnik in vodna otroška igrača v enem, primerna za otroke nad 2.letom starosti. Izberite med peskom ali vodo, naj postane otrokova igra vsestranska! Igrača spodbuja aktivno in domiselno igro in je narejena v ZDA.
Špricaj in zajemaj - peskovnik in vodna igrača za otroke vključuje:
-
pokrov, ki se prilega na obe strani, za ločevanje peska iz vode in se lahko uporablja za dodatno igro ločeno ali skupaj
- z
družite vodni stolp in goro in ustvarite slap
- 5 kosov pribora: Vodni stolp s toboganom, vrtavko in odstranljivo skodelico, morski pes zajemalko in lopato / rak
- čep za enostavno čiščenje
-
površino za 13,61 kg peska in do 15 L vode
- za sestavljanje igrače je potreben minimalen napor odraslih - enostavno sestavljanje
Priporočena starost: 1.5 leti+
OPOZORILO: MOŽNOST UTOPITVE -
Obstaja nevarnost utopitve majhnih otrok okoli odprte posode z vodo. Nadzor staršev je vedno potreben.
OPOZORILO: MOŽNOST ZADUŠITVE - Možnost zadušitve z majhnimi deli. Ostre točke. Potrebna montaža odraslih oseb.
Dimenzije:
70.9 x 80 x 80 cm
Material: duroplasti
Teža: 5.20 kg
Čas dobave:
7 - 8 dni od dneva plačila kupnine (dostavna služba med vikendi in prazniki ne posluje)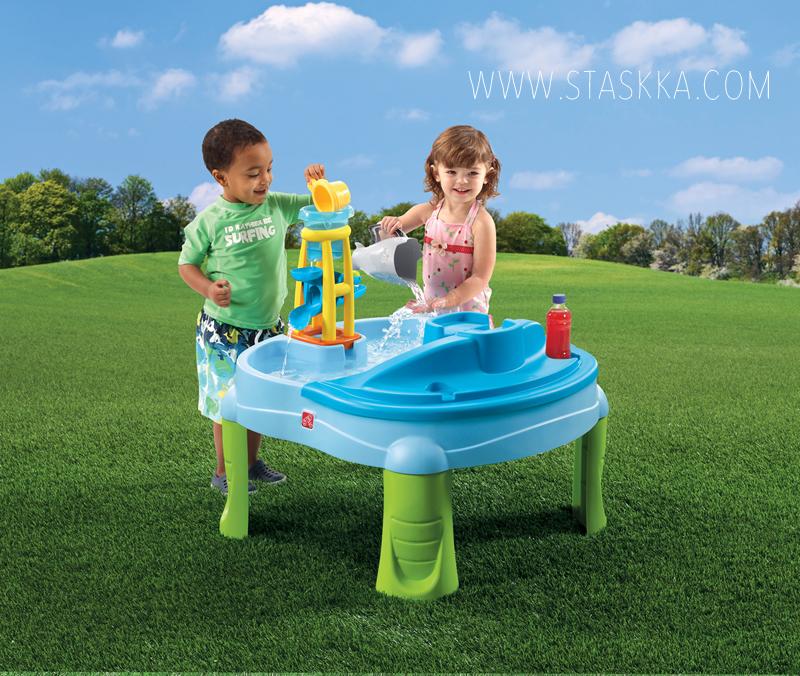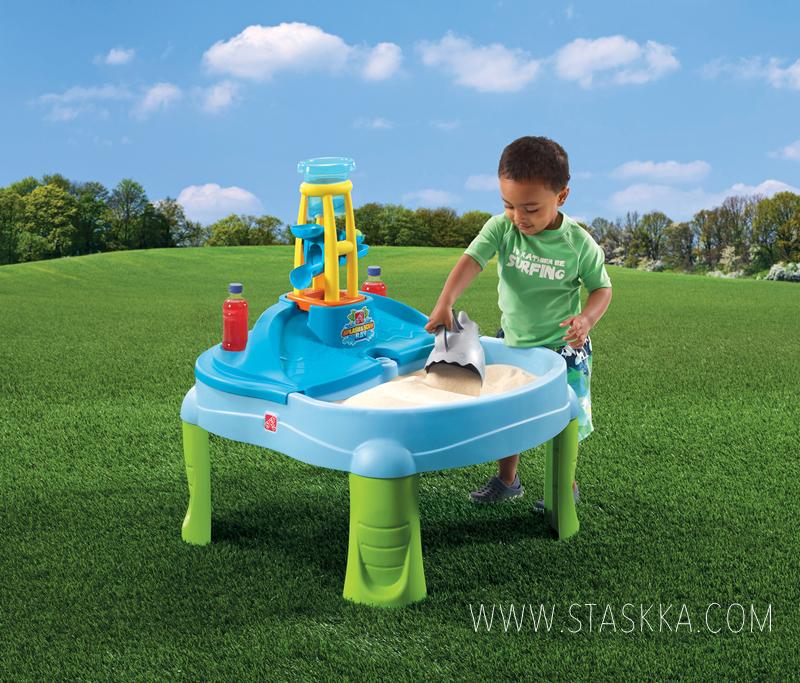 WARNING
BURN HAZARD
•Always check the temperature of the product before letting your children play on it. •Remember that the product may cause burns if left in direct sunlight. •Always be aware of the sun and weather conditions, and do not assume that the equipment is safe because the air temperature is not very high.
DROWNING HAZARD
There is a risk of young children drowning around open containers of water. Adult supervision is always required.
Adult assembly required.