Tractor playhouse, red
[category]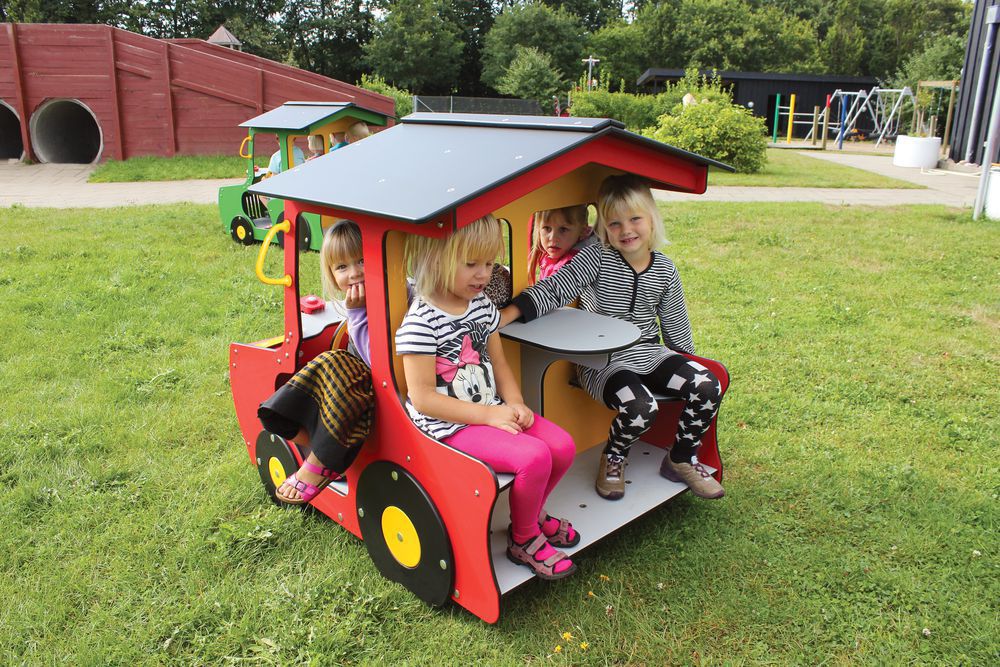 1710-11
Tractor playhouse, red
This lovely red tractor will plough through anything. Get a good grip on the steering wheel, change gears and shout all you can to make everybody hear: Here comes the defeater of horse power!
Do you have questions?
If you have any questions about our products, prices, or product range, please do not hesitate to contact us.
Contact us: +386 70 243 794 or [email protected]
Specifications:

Order number


1710: In-ground mounting
1711: Surface mounting

Product dimensions (LxWxH)
133 x 110 x 120 cm

Area requirement incl. safety distances (LxW)
433 x 410 cm

Maximum fall height
59 cm

Age recommendation
From 2 years

Approximate installation time
1 person 8 hours
Stock Status
Delivery time: 5-7 days from payment
Safety
For Public Use. Safety is a top priority at LEDON, therefore all playground equipment are checked and approved according to EN 1176.
Brand: Ledon (Danska)
Product Code:

1710/11

Suppliers availability:

7 - 15 Days
Tags: ledonplay, ledon play, playhouse, tractor playhouse